Daily News
Since 2000, Northwest Umpires has been guided by the steady leadership of President George Drouches and Vice President Nick Schultheis.  As the 2017 season winds down, George and Nick are stepping down and handing the reigns over to new leadership.  We thank George and Nick for their sage wisdom and guidance for the last 17 years.  Our organization has a positive outlook for the future thanks to their efforts.  Please read the linked PDF for all the details of this leadership transition.  
www.nwumpires.com/home/images/stories/NWmisc/OrganizationalandPersonalAnnouncements.pdf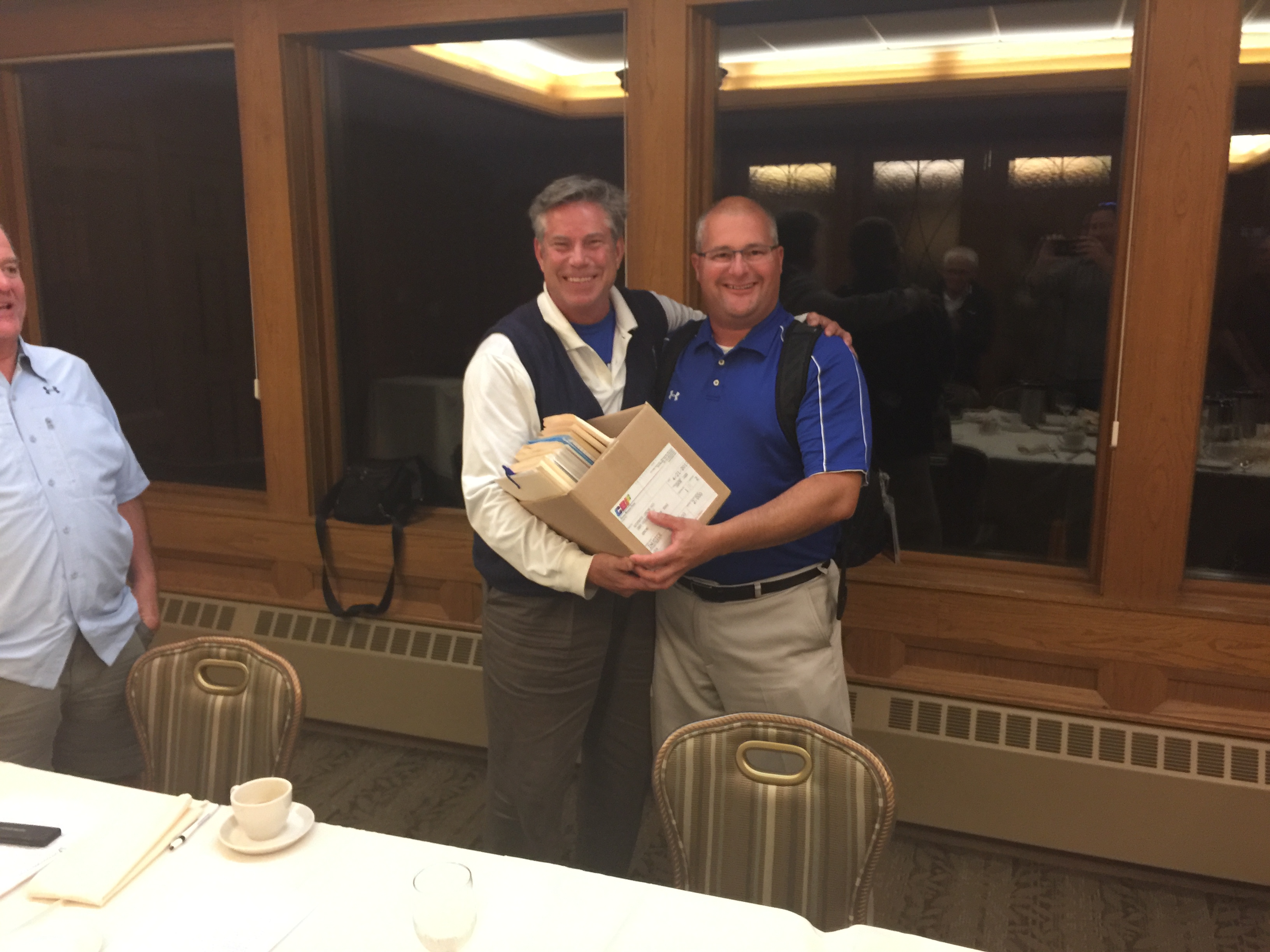 NW Umpires College Clinic March 3rd 2018 9am-Noon @ Augsburg
Attached is an updated flyer and parking location information.  Additional details to follow soon.  This is a great opportunity for college and non-college umpires so please take advantage of it.  If you are a non-college NW Umpire and would like to attend please send me an email (priester.john (at) gmail.com with your intentions. 
We will be having our NW College meeting 
(Noonish to 1pm)
 after the clinic.  I expect all NW college umpires to attend the clinic and meeting following.  For those that have contacted me about not being able to attend, no need to send me a follow-up note.
In regard to dress for the day, business casual (no jeans).  For those that have attended Chicago, in the past, similar dress is expected.  Remember you are representing yourself, NW Umpires, CBUA, and NCAA.
Questions please let me know.
p.s. follow @NWUmpires on Twiitter for updates and association news
As we head into the long holiday weekend I just wanted to pass along a few notes.
1.       NCAA Registration through CBUA – Today, from Fetch, you should have all received the email pasted at the end of this note.  Please act now.  I completed mine and it took about 1 min.
2.       NW Umpires Registration – The registration process will open by the end of the month.  Please act accordingly. 
3.       D3 nominations – Umpires who were nominated for D3 post-season have been contacted.  The list was submitted to Don Umland, the selection committee, and reviewed by both Dan McKane (MIAC) and Corey Borchardt (UMAC).
4.       Contracts and schedules – We are in the final stages of contract negotiations with our existing customers and a few new ones.  Make sure you have your calendars updated for Jeff too aid in his early season assigning.  If you know of dates you cannot work please update Arbiter.
5.       Please take care of your off-the-field 'business' (e.g. registrations, dues, tests, etc.) and make defensible/reasonable decisions on AND off the field.
Enjoy the Thanksgiving holiday and time with friends and family.  Feel free to reach out to me with any questions or concerns.
Hello, there are several new members of the NW College Group, so please let me take a moment to introduce myself.  I am, John Priester, Chair of the NW Umpires College Committee.  I am also part of the Board of Directors for NW Umpires.  Along with myself, Chad Eischens (President – NW), Andre Lanoue (Board – NW), Adam Berg (Board – NW), and Terry Helget comprise the College Committee.
 Please take a few minutes to read through this email.  There are several important details that the entire group needs to be aware of.  The season is starting to ramp up and games are beginning in about a month.
1.       Northwest Umpires Dues – Most, if not, all have received your paperwork from Jeff Schmit (Assignor – NW).  Please make sure that you pay your dues on time.  If you have any questions please let Jeff and/or I know.  This is an important requirement to be part of this group.
2.       NCAA Online Clinic – The video is available through Arbiter.  It takes about an hour to complete.  Please take the time now to get this done.  The video is available through Jan 28th.  Once it's taken down, it's gone.  Please make sure you are not someone who forgets.  If you have trouble accessing it, I may be able to help you out, but more than likely you'll have to work through Arbiter/NCAA.  This is an important requirement to be part of this group.
3.       NCAA Test – The test will be available Jan 29th through Feb 12th.  See below for study session information.  Like the Online Clinic, make sure you get the test completed and submitted, on time.  Unfortunately, we had an umpire lose out on post-season assignments due to not getting the test correctly submitted.  Make sure when submitting you are successful.  If you are not sure please work through Arbiter/NCAA.  This is an important requirement to be part of this group.
4.       NSIC – For umpires working this year in the NSIC you should have already received an invite through Arbiter.  Please enter your ArbiterPay information ASAP.  If you have questions contact Andre Lanoue (NSIC Coordinator of Baseball Umpires).
5.       Training/Rules Sessions – Pasted at the end of this email is information that you should have previously received in regard to upcoming Training/Rules Sessions.  These are a great way to get your head back into baseball as the season quickly approaches.  Thanks to; Adam Berg, Russ Lundquist, Derek Roberts, and Mike Bohlken for their time and dedication in putting these together.
6.       Cage Work – Dates are available at the UofM, Concordia St. Paul, and Hamline.  I expect more dates to soon become available at other MIAC sites.  Thanks to Adam Berg and Brandon Jackson for their work on organizing and managing.  Cage work is expected in the same manner as the Online Clinic and Test.  This is an important requirement to be part of this group.
7.       MIAC Meeting – I will be attending the annual coaches meeting next week.  I'll provide further details after the meeting in regard to their top items of concern and emphasis.
8.       College Clinic – This year's College Clinic will again be held at Augsburg.  March 3rd, from approximately, 9am-1pm.  Please block your calendars and attend.  This is an important requirement to be part of this group. Unlike the past several years, we will not be on the field.  We will be holding the clinic in their auditorium.  We have national representatives; Rich Fetchiet (CBUA) and Scott Taylor (D2 National Coordinator) confirmed.  D1 umpires; Uyl, Costello, and Condon, along with additional national representatives; George Drouches (D1 National Coordinator), Randy Bruns (NCAA Rules Editor), Don Umland (D3 National Coordinator), and local coaches are possibilities.  It's an impressive lineup.  This will be an excellent opportunity for our group to network.  We are very very lucky to have this opportunity.  As more details become available they will be provided.
Please take care of your off-the-field 'business' and make defensible/reasonable decisions on AND off the field.
Feel free to contact me if you have questions and/or concerns.
Thanks,
JP
This email address is being protected from spambots. You need JavaScript enabled to view it.
c-612-298-4753
Training/Rules Sessions:
Sat 01/20 - 9:00am
Topic: Baserunning & Batting
Location: Apple Valley American Legion
Address: 14521 Grenada Dr, Apple Valley, MN 55124
NOTE: They serve breakfast! Food can be purchased separately.
NOTE: We need RSVP's for this session...the Legion would like an approx number of attendees. Please respond to Adam if you plan on attending!

 Mon 02/05 - 6:00pm
 Topic: NCAA Rules Test
 Location: St. Paul Rec Center (Muni Athletics Turf Room)
 Address: 1500 Rice St, St. Paul, MN 55117

Sat 02/17 - 9:00am
Topic: Subsitutions (Pitcher & Batter) & NCAA DH Rule
Location: TBD
Address: TBD
NOTE: Lots of good stuff covered this session. Even though the NCAA DH Rule will be discussed...there will be plenty of information that will be able to be applied to any Rule Book.

Mon 02/26 - 7:00pm
Topic: Base Awards & Placement of Runners
Location: TBD
Address: TBD

Please let us know if you have any questions!

Thanks!
Adam Berg (Along with Russ Lundquist, Derek Roberts, & Mike Bohlken)
Thanks to everyone who attended the meeting last night.  Another,Thank You, to George and Nick for their dedication to NW Umpires.
A recap of a few of the items that I discussed, in regards to College baseball:
There is no Chicago (NCAA) meeting this year.  In lieu of this meeting, we are working with the national officials, and are planning an 'upper midwest' CBUA clinic here in Minneapolis, in conjunction with the UofM, Augsburg, Big Ten/Pac 12 challenge occurring in US Bank Stadium.  Block your calendars for the first weekend in March.  Most likely the the clinic will be on Sat March 3rd.  More details later.
Contracts:  We are currently renegotiating our contracts that we have currently.  I don't fore see any major changes.
Roster:  We are actively reviewing our entire College roster, and hope to expand not just within the Twin Cities Metro, but out-state and beyond MN
Fall Ball:  Has become bigger and bigger each year.  Adam has does an outstanding job.  Thanks for everyone who worked, evaluated, and was involved in the coordination.  Thanks, Adam.
As always, feel free to reach out to me with questions, comments, and/or concerns.
Thanks,
JP
-- 
John Priester
This email address is being protected from spambots. You need JavaScript enabled to view it.
c-
612-298-4753